Single "Drop In" Class - $22

3 For 3 Intro (3 Consecutive Days Only) - $30

Visitor Week Unlimited (Mat Included) - $75

Intro Month Unlimited - $99

Private Class - $125

Auto-Pay Monthly Unlimited
(4 Month Commitment) - $125

10 Classes - $150

Month Unlimited - $160

Annual - $1,400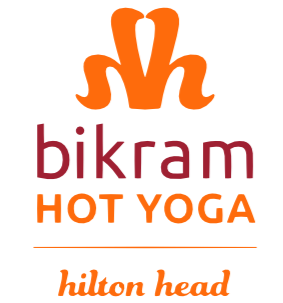 What is Bikram Yoga?
+ It is the original hot yoga
+ It is a series of 26 postures and 2 breathing exercises
+ It is specifically designed to work the entire body
+ It lasts 90 minutes and will make you sweat
+ It is for EVERYONE, especially beginners
Yoga trains the mind in 5 key ways:
Self control - Determination - Concentration - Patience - Self Confidence
---
Bikram Beats
60 Minutes, Low lights, Chill beats.
Hot HIIT Pilates
The Hot Pilates craze started in Las Vegas back in 2009 and was devel­oped for every­one to enjoy.

Pre­pare to be inspired, to sweat, to work hard — and of course, to feel great.

Using Pilates prin­ci­ples, Hot HIIT Pilates is a chal­leng­ing, full body, low impact, high inten­sity work­out. It is per­formed on a yoga mat in a room heated to 95 degrees and 40% humid­ity. Hot Pilates strength­ens mus­cles and burns fat — all with­out the pound­ing of a high impact work­out. It is designed for all fit­ness levels.
Buti Yoga
60 minutes of Buti Yoga is a unique practice, known for its intense cardio burst of tribal dance, primal movement and conditioning. Calorie Scorching.
Studio is open 30 minutes before and after each class.
+ Great Specials +
Bring a Friend for $5
Good for one time only.

Private Lessons
Are you ready to push yourself a little further, or wondering if you can? Let us help you set new goals and help you get there with one-on-one private or semi-private lessons to maximize your Bikram Yoga practice.

Sign up for 5 sessions and your first session is FREE. Share the benefits with your friends! Bring a friend that is new to Bikram and they enjoy the first session FREE.

Reach out to Brandon @ (908) 451-5408 or bikrambrandon@gmail.com for more information.
Owner Brandon Irvin speaks unscripted about how Bikram yoga positively changed his life and how it will change yours too.
About Brandon
My love of Bikram grew quickly. I started practicing in spring 2008 and became an instructor in fall 2009. Since then I've been spreading my passion for Bikram by teaching in Massachusetts, California, Connecticut, New Jersey, Florida, North Carolina, and South Carolina. I'm thrilled to be opening my first studio in Hilton Head Island.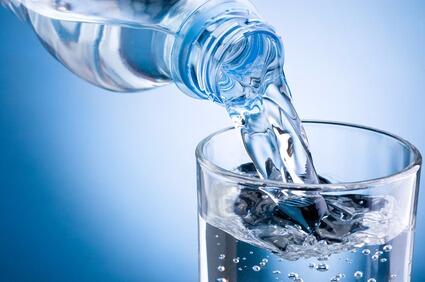 Drink Up
Hydration is the key to having a great class. Drink water the night before and throughout the day. Try not to eat a heavy meal 2-3 hours before practice and avoid dehydrates such as caffeine. Bring bottled water to class.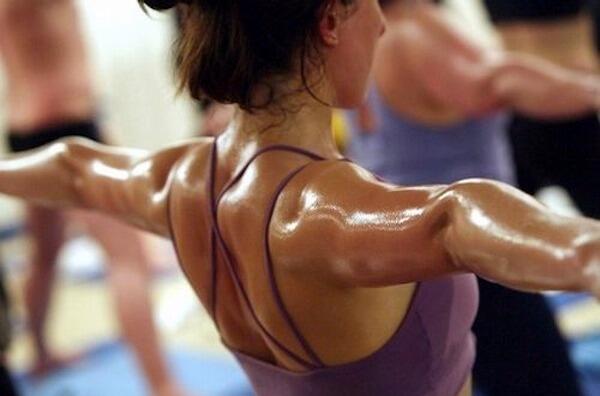 Dress To Sweat
Wear comfortable cool clothing-shorts, sports bra and/or sleeveless shirts. Bring a yoga mat and a large bath/beach towel. (Rentals available)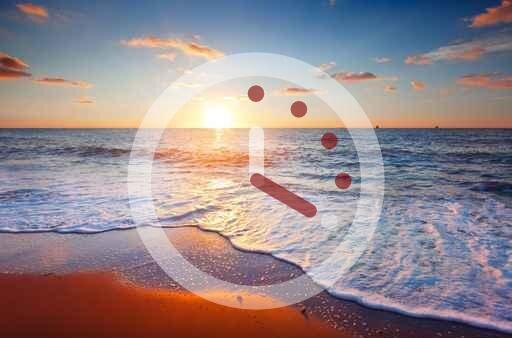 Arrive Early
Give yourself plenty of time to sign-up and settle in by arriving 15-20 minutes early. This will ensure a stress free and relaxed beginning to your practice.
New To Bikram?
Bikram Yoga is for EVERYONE, especially beginners. No need to be intimidated or scared. The heated room is judgment free. Instructors are trained to safely guide you through class. Just try the postures to the best of your ability and reap every benefit. 18 and under need a guardian signature to participate.
"The class was great! The instructors were knowledgeable, nice and supportive of a first time Bikram experience. I felt great afterwards."

"I love the positive atmosphere and constructive advice. You guys have changed my life for the better in 5 classes. Can't thank you enough!"

"As a beginner, I liked that the instructor was incredibly helpful, understanding, and there was no judgement."

"To me, it is refreshing to know that the team really seems to care about how I'm doing and wants me to be healthy."

"Everyone that represented Bikram Yoga Hilton Head were personal, professional and encouraging of my inexperience! The studio is beautifully designed and I'm already planning my next experience!"
"The instructors are so clear, welcoming, and kind. It is a place where one feels a home. I have enjoyed practicing here more than I can say and my appreciation is boundless"

"I felt comfortable practicing yoga here. The instructors were patient and firm. Brandon in particular, gently nudged me to stretch further and to hold the pose longer than I have before. He believed I could do it and it helped me believe and achieve to."

"It is a great workout for your body and mind. The staff is wonderful. They just give helpful hints and are not pushy at all."

"My experience at Bikram Yoga Hilton Head was exceptional. The facility is professionally managed, and the staff is knowledgeable and attentive to everyone's needs."
Make The Commitment
Come as much as you can. Yoga is cumulative, the more you practice the better you feel. Bikram recommends daily practice for one or two months for a new you.
Trust your body and see how amazing you feel.
Yoga Is Therapeutic and Diagnostic
With a regular practice the postures can help you heal old injuries and also prevent new ones.
Benefits of Bikram Hot Yoga
+ Relieves Stress, Anxiety, Tension, and Depression
+ Increases Energy Level
+ Builds Strength Flexibly and Endurance
+ Relieves Many Chronic Conditions (back pain, knee pain, and arthritis)
+ Speeds Up Healing Process Due To Sports Injury
+ Expands Lung Capacity
+ Lubricates Joints and Strengthens Bones
+ Balances Endocrine System
+ Flushes Lymphatic System
+ Strengthens The Immune System
For Your Convenience
Men, Women, and Handicap showers available.
Mats, drinks, and apparel can be purchased.
Dear Clients, Family and Friends of Bikram Yoga Hilton Head

With heavy hearts we must temporarily close the studio. We will close effective on, March 25. Of course we will re-open the moment it is safe and you will be the first to know when we turn the heat back on! In the meantime, please check out our Bikram facebook page where you can find previously recorded yoga and HIIT Classes.

Membership Fees and Class Pass Expirations will be Suspended, and Class Passes will be extended if we must stay closed beyond 2 weeks time. This will occur automatically and you do not need to contact the studio. Take this time to spend quality time with your family and keep your practice going!

Please reach out to me anytime to just stay in touch and stay positive, we are all in this together.

Be well,

Namaste
Interactive Posture Clinic Series With Cheryl Alexander

In this series of 75-minute sessions, participants will have the opportunity to gain information through interaction and application. Each clinic will begin with a 30-minute theory discussion, Q&A and note-taking session followed by a 45-minute practice where you'll get in-depth alignment cues and assists.

Curriculum & Dates:
3/22 - Pranayama and the Warm-Up Series

3/29 - Balancing Series and Separate Leg Series

4/5 - Hip Openers and Spine Strengthening Series

4/12 - Sit-ups and Kneeling Series

4/19 - Final Stretching Series and Kapalbhati

What to bring:
Your yoga journal, pen, mat, towel, water and open mind and heart. Mats, towels and water are available for rental or purchase at the studio.

The "Heart of Yin"
Yin Yoga Master Class, The Quiet Practice
by Dar Vander Hoop
Sunday, April 29 @ 4 - 6:30 pm
4 pm hot yoga class canceled for workshop / mini teacher training
(Under Enrollments)

NEW Summer Bikram Express Yoga

MON - WED - FRI
75 Min. Class
6 am | 4 pm

TUE & THU
60 Min. Class
6:30 am | 4:30 pm

Bikram Hot Yoga

MON - WED - FRI
9 am | 12 pm

TUE & THU
8 am | 10 am

SAT
10 am | 4 pm Community Class

SUN
10 am | 4 pm

Inferno Hot Pilates

MON - WED - FRI
5:45 pm

TUE & THU
12:30 pm

SAT & SUN
8 am

Yin Yoga

TUE & THU
6 pm